Mistress America and Far From The Madding Crowd screenplays for your consideration - post author Don
---
Over on the Scripts posted by studios for award consideration page are two more scripts for your consideration.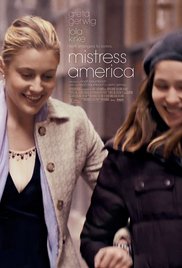 Mistress America – Undated, Unspecified draft script by Noah Baumbach and Greta Gerwig – hosted by: Fox Searchlight – in pdf format
Tracy, a lonely college freshman in New York, is rescued from her solitude by her soon-to-be stepsister Brooke, an adventurous gal about town who entangles her in alluringly mad schemes. Mistress America is a comedy about dream-chasing, score-settling, makeshift families, and cat-stealing.
Information courtesy of imdb.com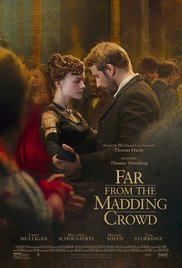 Far From The Madding Crowd – September 2013 Final Shooting script by David Nicholls (Based on the novel by Thomas Hardy) – hosted by: Fox Searchlight – in pdf format
In Victorian England, the independent and headstrong Bathsheba Everdene attracts three very different suitors: Gabriel Oak, a sheep farmer; Frank Troy, a reckless Sergeant; and William Boldwood, a prosperous and mature bachelor.
Information courtesy of imdb.com