Music in Film – How Important is It? - post author John Montana
---
Making a short film, or any film for that matter can be a lot of amazing fun. Here is how I came up with and developed the sound and music in my most recent film called HUNGRY. Its a wicked little dark comedy skewering the rampant greed of shoppers at Christmas time.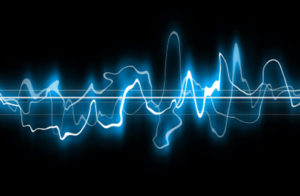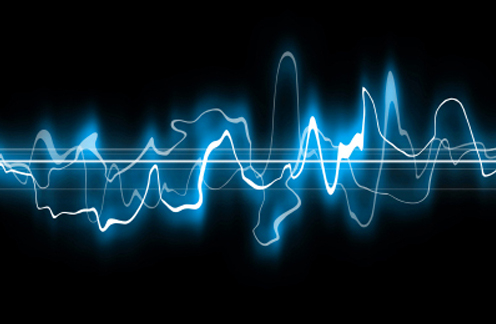 So the way I work is that in the very beginning of preparing to shoot the film, when I am still writing the script actually, I start to listen to music that I like. I listen with the sole purpose of getting a feel for how this particular song will go with the film. I use each song that I like or think might go well and imagine how it will tell my story. Here is an example…in "HUNGRY", the story takes place at Christmas. So I was constantly listening to holiday songs, wild versions, old-fashioned ones, newer versions. The one I came up with was of a child choir singing Carol Of The Bells. This song was important in setting up the beginning of the film in 3 ways:
It is a beautiful innocent rendition of this song
It lulls the audience into the sweetness of the Christmas season
It also didn't telegraph what was coming to the audience
I cannot tell you how important music or sound is in setting up your story or film. If you can do it right, then the whole film just falls into place. Another example of how much music played a part in my film is when the main character walks into the shop, the owner is listening to 1930's jazz. The story's background was that this woman has been alive for several hundreds of years, and this is her favorite music. Now you don't actually see a 500 -year old woman on screen as that was just the back-story. But this music really helped the actress get the feel for what I wanted. And her performance made the film. Another instance of how important sound was for me, was in editing. My film is a horror film, and so I had a small creature. But because I was on a small budget, I couldn't really afford to build a creature that could move in every way I wanted. So movement was limited. What I did tho, was to search a couple of free sound sites for sci-fi sounds, or dinosaur roars. It took me weeks to get it the way I wanted. In order for the creature to look realistic, I had to use different sounds for each 2-second piece of footage that had the little guy in it. Each different sound conveyed a different want and emotion in the creature. It was incredibly grueling and difficult work. But in the end, the sounds and music are what really helped this film. In my opinion! And when my main character was being eaten alive, sounds were so vitally important in conveying the horror of what was happening to him. And at the end of the film, when it is clear that the owner is in cahoots with the creature, or the creature is almost her mate, then the music that I put in at the end conveyed the craziness of this situation. So I put in this wild and crazy piece that makes me giggle whenever I hear it.
Here are some examples of the films that I made and how and why I used the sound/music for each of them.
Needs Talking – I actually came up with the idea of this film because I can hear a train's whistle in the distance from my current home. Hearing the train, I was hit with how lonely it sounded… and then the story came to me of a married woman being alone in her own home. And then leaving!
A House Cleaning – This had the feel of an old 30's mobster film for me, and I went looking for some music from that time period. I had 2 songs from public domain that I used… the first one being a lively jazz piece that slowly moved into a foreboding piece when it becomes clear to the audience that danger is approaching. I thought the music really helped the film.
LATE – You know… I used the sounds of the airport to open this film. The hectic rushing to and fro at LAX and how the lead woman came rushing into focus. And then I used the fading of those loud and crazy sounds into silence to enter into old memories. And then the quiet of the hospital hallway and the hum of the elevator to convey her fear. As it is always quiet before the storm. And then I used the saddest music I have ever heard when she finds out her mom has died before she could say goodbye.
The Chaser – This is a very eerie little story that I adapted into a short. I found some very strange screeching of metal sounds and high-pitched eerie music to open the film to show just how far the lead guy had to go to have this meeting. And the strangeness of the building.
Some of my favorite films have some great music in them as well.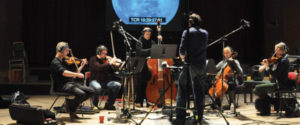 In conclusion, if you are in preparation for a film shoot, or if you are already in editing, then I cannot stress the importance of taking your time and getting the music and sound right. If you have the right style of music that brings your audience into your film, and the right sound effects if you are shooting a horror film, then this will improve your odds of this being a successful film. If nothing else, it helps your audience into your film, and it help in keeping them there. If you don't believe me, go and watch the movie Brooklyn.  The music in this film will bring you instantly into this world, and it keeps you there. Whether you like the movie or not!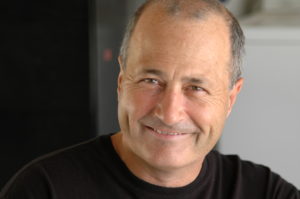 About The Author:
John Montana is a video maker living in L.A. and has begun to make short films. His most recent film, "Hungry" has been accepted into 24 film festivals all over the world. Check out his short films at No Title Production Films.