Where the Bad Kids Go by Sean Elwood – Feature Script Review (available for production) - post author Guest Reviewer
---
Where The Bad Kids Go by Sean Elwood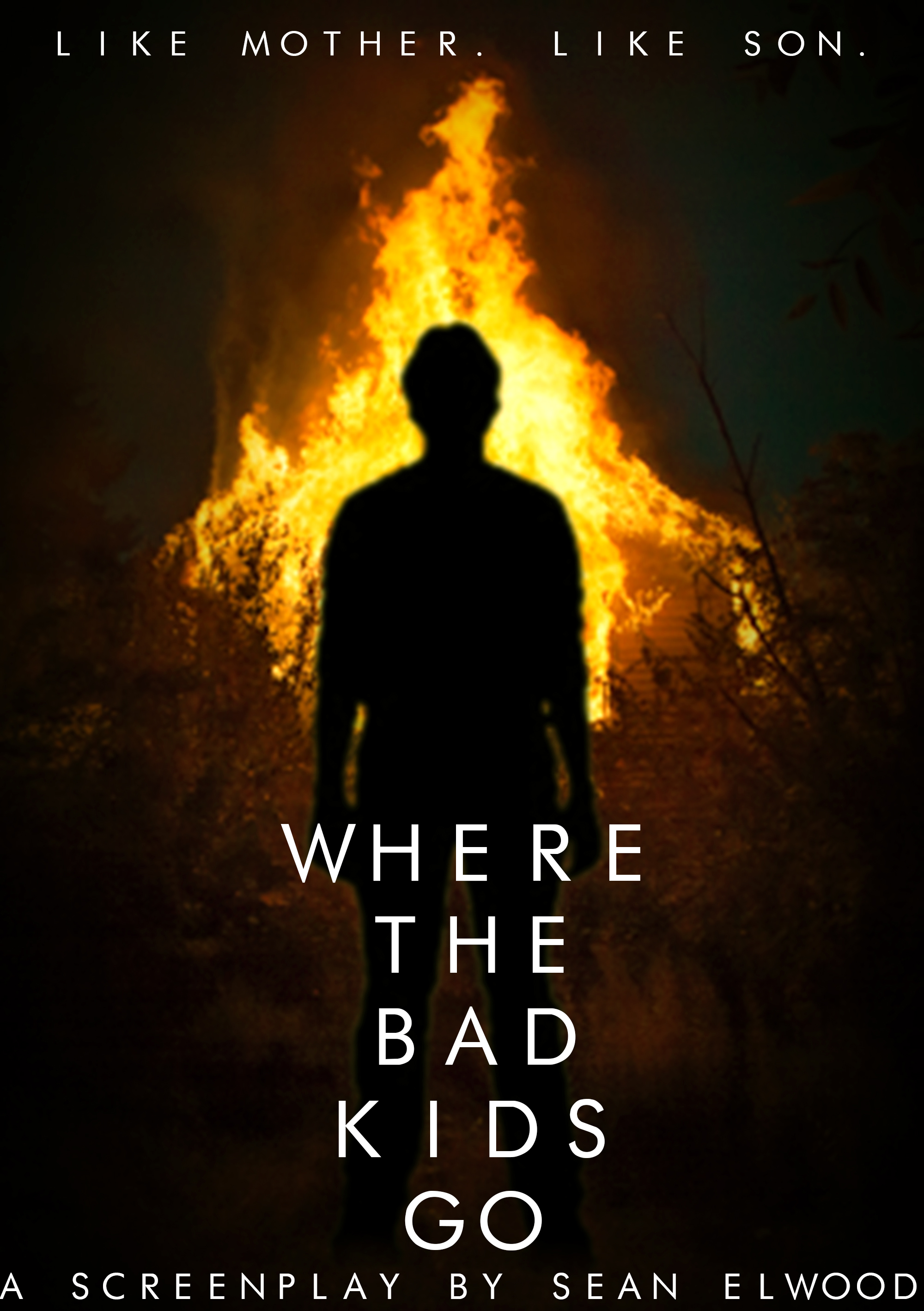 Like mother, like son
It's been sixteen years since Jesse was taken away from his abusive, alcoholic mother after she had tried to kill him. When he hears of the news that she committed suicide, he returns to his childhood house for preparation to sell it, as well as confront his dark past once and for all. He soon discovers that something evil lurks within the depths of the house, and after all these years, it's been waiting for him to return.
Where the Bad Kids Go begins with the BANG of a crawlspace door and doesn't let go.
The entire script is packed with foreboding and slowly, over the course of events, fills with dread and tension in a cataclysmic finale.
The story delves into the mind of a man whose past comes back to haunt him, literally, and ends with a powerful finale that will both scare you and make you cry.
With moments of absolute terror, a wide character dynamic, and a haunting message, Where the Bad Kids Go can be the next big movie for this generation. Imagine The Babadook meets Hereditary, both successful horror movies that were also truly terrifying.
Production: This film can be made on a low to medium budget, apart from the big finale. There are three main characters (and eight smaller roles) and is the perfect character piece for up-and-coming actors. Male actor – Jesse at 8, 11 and mid twenties; Male actor – Marco at 11 and mid twenties; Helen – Mother – late 20s to mid forties; Other actors – Police, shitty boyfriend/father, and other minor roles. One primary location – dilapidated house and basement (and crawlspace!), with six locations total.
About the writer: Sean Elwood is well known for his knack of horror and suspense, creating a sense of dread and terror in the genre-specific screenplays he's written. He has all the internets here: Website; IMDb; Twitter; Instagram; YouTube; SimplyScripts. He has written an anthology of short horror stories, AfterLife AfterDeath: Stories for the Dark, some of which have been turned into screenplays, including The Tooth Fairy and Emerald. Sean has previously been nominated and selected for his feature script I'm Still Here including a full script reading. He is currently working on a new feature, FLYTRAP, about six friends who take a trip to the mountains, only to find that the house they're staying in is alive, and it needs to feed. Sean currently resides in Colorado with his dog, Henny; cat, Kit Kat; snakes, Lady Mondegreen and Noodle; and tarantulas, Felicia and Pumpkin.
Read Where The Bad Kids Go (98 pages in pdf format)
This screenplay may not be used or reproduced for any purpose including educational purposes without the expressed written permission of the author.
Script Contests: Horror Film & Screenplay Competition – Official Selection; WILDsound FEEDBACK Film and Screenplay Festival – Official Selection; Shriekfest – Quarter Finalist; Crimson Screen Horror Film Fest – Finalist
Watch and Listen to the first scene.