Pet Names – Short Script Review (Available for Production) - posted by wonkavite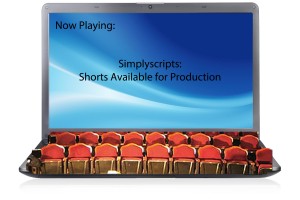 Two guys try having a serious conversation about renaming their….you know…their junk.
Ah – what to say about Pet Names?  This one's a simple little script; just five pages (six, if you want to count the title.) The topic: two college guys in a bar, discussing the best euphemisms to use for their… uh, special purpose.  This one's definitely for the adults – quick and funny, and eminently easy to shoot.  All you need is a bar, and two decent actors with good comedic timing.  Perfect for an indie director on a budget.
About the writer: Phil Clarke, Jr. is a contest winning writer who has had feature films optioned, but no mainstream feature length productions as yet.  Produced shorts of Phil's have been featured at Cannes and Clermont Ferrand.  More of his work is available at his website: www.philclarkejr.com.  (IMDB Credits listed here.)
Expected Budget: Micro
Primary Genre: Comedy
Page Length: 5
READ THE SCRIPT HERE – AND DON'T FORGET TO COMMENT!
FOR YET MORE SCRIPTS – PLEASE SEARCH SIMPLYSCRIPTS.COM 
OR VISIT THE BLOG VERSION OF STS HERE.