Until Midnight by Max Ruddock filmed as Until Midnight - post author Don
---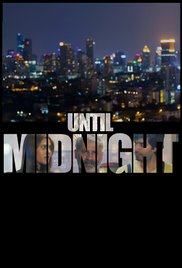 Max Rudduck's Until Midnight has been filmed as Until Midnight by Pratik Patel. It showed up on the boards in April of last year.
Placed in an slightly awkward predicament, a cleaner has to try and talk a suicidal business man out of killing himself, even though he's not entirely against the idea of it.
The film has been released and you can watch it on:

iTunes
Amazon Streaming
A businessman with a hidden agenda, a janitor, and a mystery woman get entangled in an unusual situation that must resolve itself before midnight in this introspective dark comedy.
imdb page.