How To Train Your Dragon: Hidden World script for your consideration - post author Don
Thanks to Richie for the heads up on this script that studios are posting for award consideration.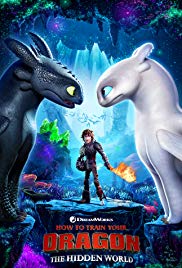 How To Train Your Dragon: The Hidden World – December 5, 2018 final draft script by Dean DeBlois (Inspired by the novels by Cressida Cowell) – hosted by: Universal Pictures – in pdf format
As Hiccup fulfills his dream of creating a peaceful dragon utopia, Toothless' discovery of an untamed, elusive mate draws the Night Fury away. When danger mounts at home and Hiccup's reign as village chief is tested, both dragon and rider must make impossible decisions to save their kind. 
Information courtesy of imdb.com