It has begun – Hustlers script For Your Consideration - post author Don
It's been a late start with Scripts Studios are Posting for 2019 – 2020 Script Award Consideration. Once again, Richie Solomon has outclassed me and located the first publically available FYC script of the season. I highly recommend you follow Richie Solomon's Screening page for the latest available For Your Consideration* (*For Informational Purposes Only).
We begin the award season (for script nuts) with …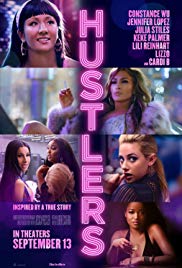 Hustlers – April 19, 2019 Unpecified draft script by Lorene Scafaria (Based on the article "The Hustlers at Scores" by Jessica Pressler) – hosted by: STX Awards – in pdf format
Inspired by the viral New York Magazine article, Hustlers follows a crew of savvy former strip club employees who band together to turn the tables on their Wall Street clients.
Information courtesy of imdb.com