Joker – How to find the 13 April 2018 'leaked' screenplay - post author Don
Thanks to Mark for pointing out the obvious. Simply type into your favorite search engine, "JOKER an origin written by Todd Phillips & Scott Silver" pdf and viola! A Googlewhack of a sort.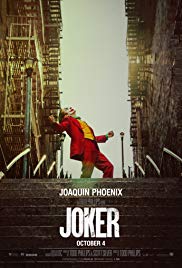 Joker – April 13, 2018 'leaked draft' script by Todd Phillips & Scott Silver – hosted by: Google Search – in pdf format
In Gotham City, mentally-troubled comedian Arthur Fleck is disregarded and mistreated by society. He then embarks on a downward spiral of revolution and bloody crime. This path brings him face-to-face with his alter-ego: "The Joker".
Information courtesy of imdb.com