It's Me by John Stats – Produced - post author Don
It's Me – Story by John Staats; Art by Gil Murillo (based on the short script Jack Noir (4 page thriller/comic noir incomic format) by John Staats.
A man reminisces the morning after.
(click the image to go to the full-sized version)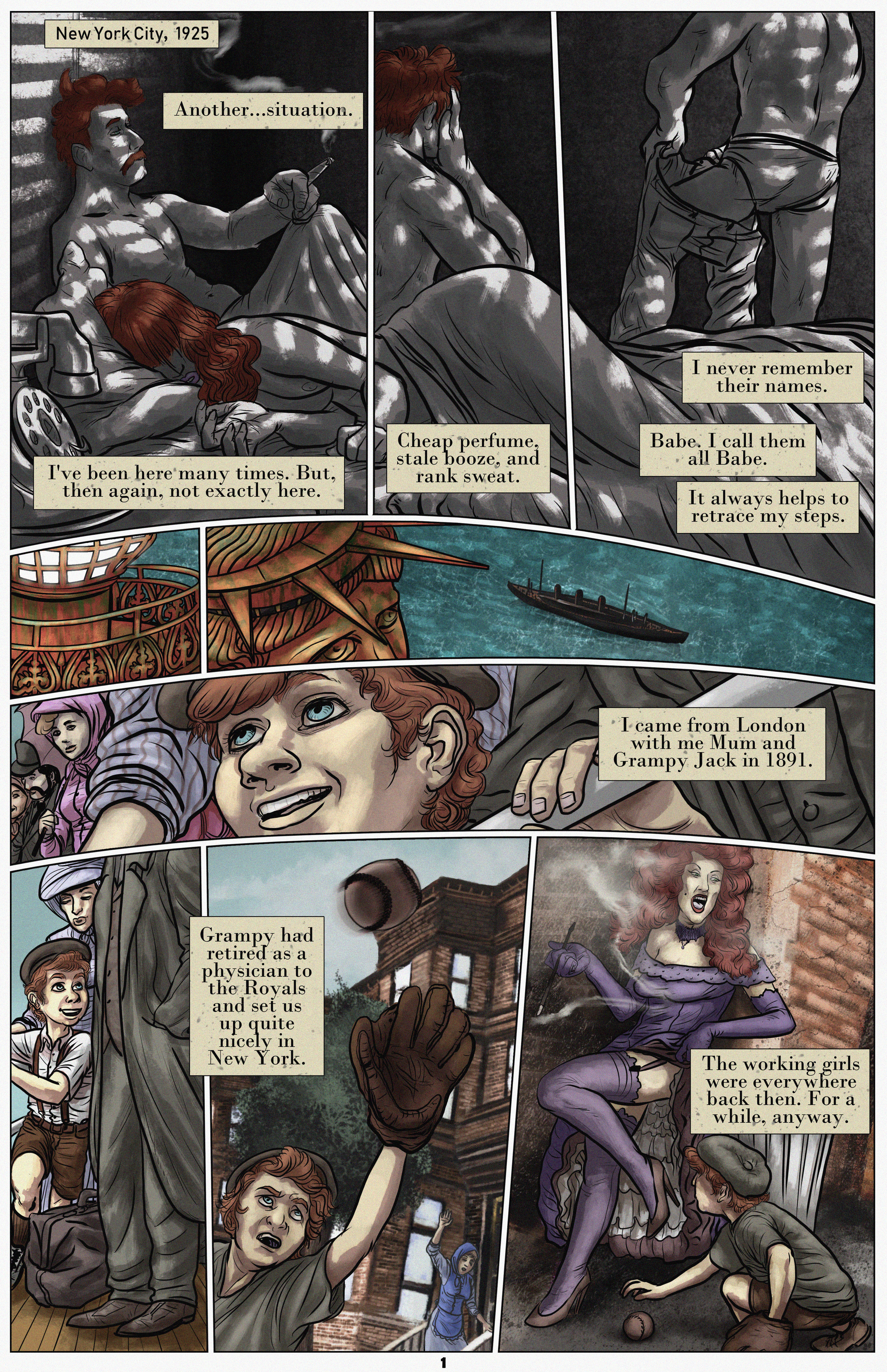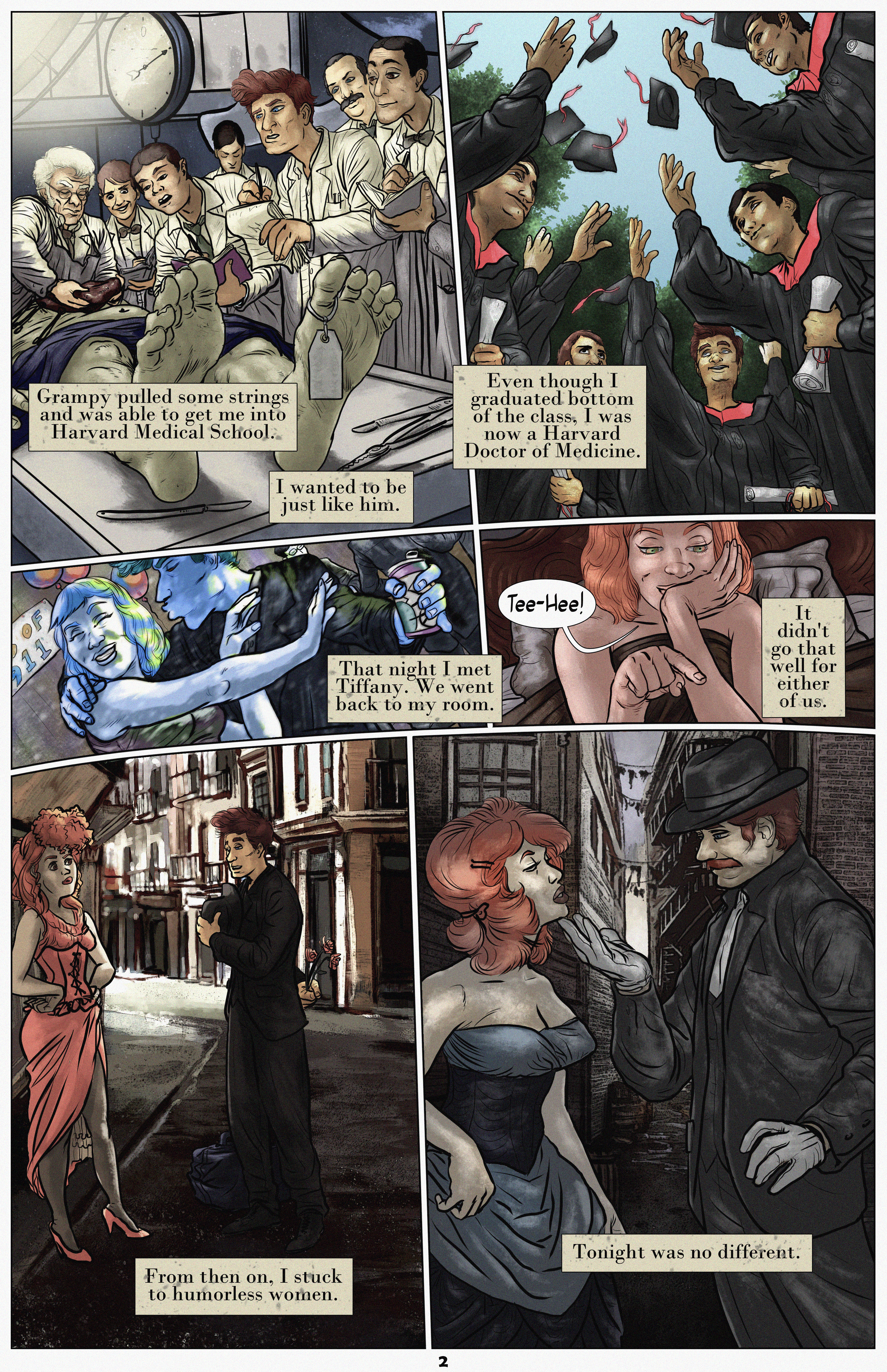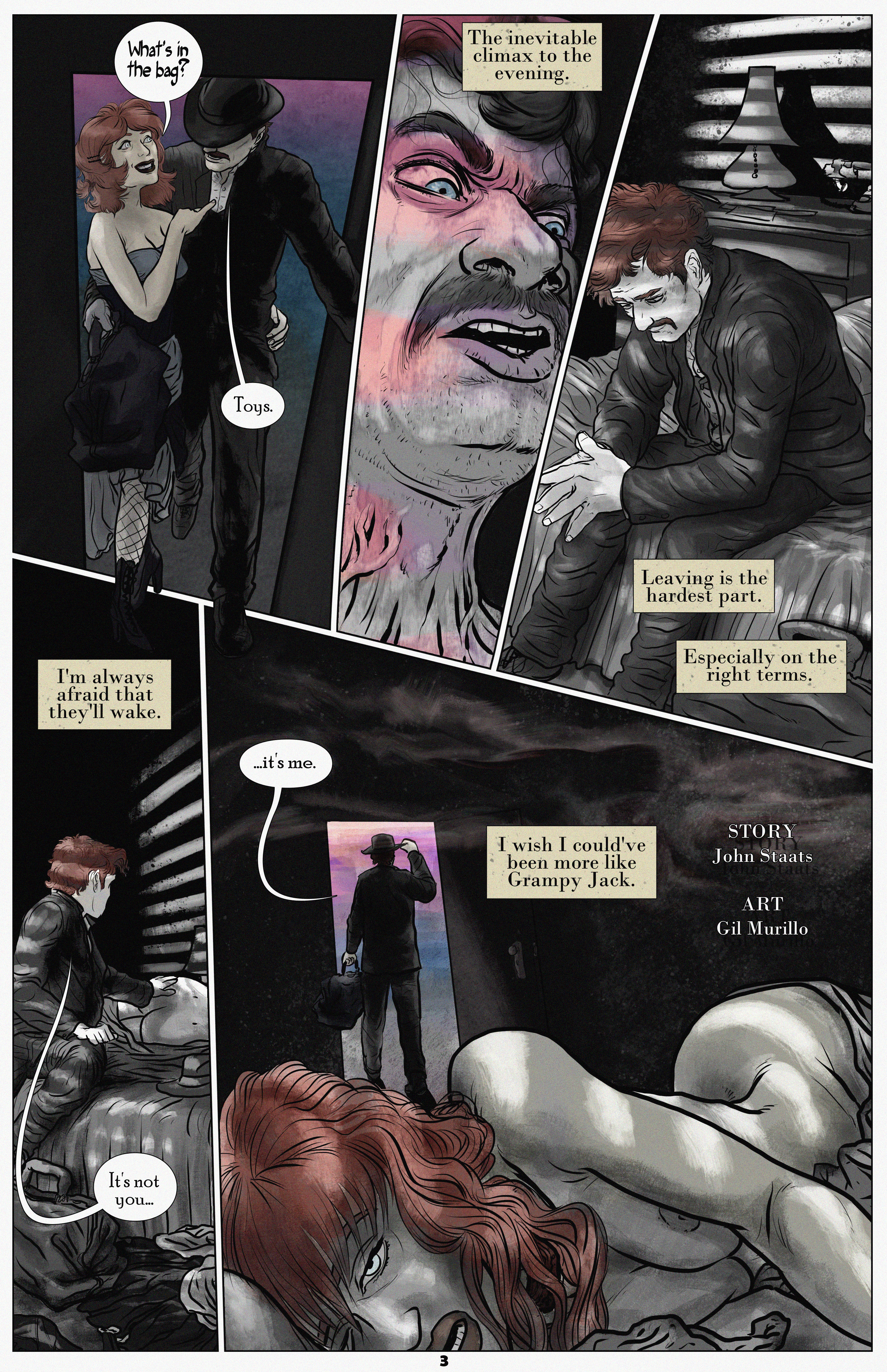 Discuss this script on the Discussion Board
About the writer: As a fly-fishing fanatic and skier living in the Arizona desert, John Staats has plenty of time for writing. After focusing on features and shorts for the screen, John has now ventured into writing for the illustrated page with hopes of eventually writing a full-feature graphic novel. His feature Impasse has also been published as an e-book on Amazon. John can be contacted at jestaats(a)hotmail.