Beautiful Boy screenplay – For your consideration - post author Don
Amazon Guilds has finally drop a screenplay for award consideration. Netflix has yet to respond to my queries as to why they pulled their scripts. No, the subject line was not "Dick move, Netflix".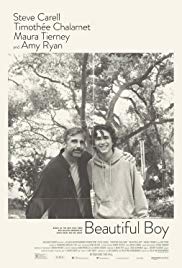 Beautiful Boy – April 3, 2018 unspecified draft script by Luke Davies & Felix van Groeningen (based on the books Beautiful Boy by David Sheff and Tweak by Nic Sheff) – hosted by: Amazon Guilds – in pdf format
Based on the best-selling pair of memoirs from father and son David and Nic Sheff, Beautiful Boy chronicles the heartbreaking and inspiring experience of survival, relapse, and recovery in a family coping with addiction over many years.
Information courtesy of imdb.com
Check out other scripts studios are posting for award consideration