The Station – Short Script Review (Available for Production) - post author wonkavite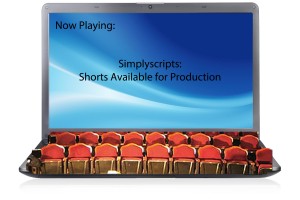 A soldier and his dog face the ultimate test in loyalty.
What can one say about The Station? This one, admittedly, has a mix of influences.  A bit of classic Twilight Zone, a touch of Dante's Inferno… and even a touch of political relevancy torn from Iraq, and Afghanistan.
The story is simple – Captain Daniels has just returned from a tour in the Middle East. By his side is his faithful companion Virgil… a German Shepherd who has seen his share of combat as well.  They've arrived to catch the train home.  Or is this just the beginning of their travels?
Given the story, this is one script that you have to read – to try to explain gives too much away.  It's a sweet tale, and one that deserves to make it's way to the screen.  Warning:  dog lovers may get misty eyed.
About the writer: A prolific writer, Kevin Lenihan has a number of short and feature length scripts in his roster… and is always looking for the next great story and idea.
Pages: 12
Budget: Not for a newbie.  To do this right requires at least stock footage of a train,  some combat desert scenes…  and a photogenic German Shepherd. But for a director with a few quality produced shorts under their belt, this could be the perfect (train) ticket…
READ THE SCRIPT HERE – AND DON'T FORGET TO COMMENT!
FOR YET MORE SCRIPTS AVAILABLE FOR PRODUCTION:
PLEASE SEARCH SIMPLYSCRIPTS.COM
OR THE BLOG VERSION OF STS HERE.
All screenplays are copyrighted to their respective authors. All rights reserved. The screenplays may not be used without the expressed written permission of the author.