The Midnight Meat Train screenplay - post author Don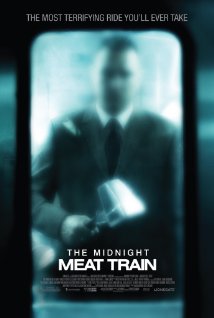 The Midnight Meat Train – Undated, unspecified draft script by Jeff Buhler (based on Clive Barker's short story "The Midnight Meat Train" – hosted by: Horrorlair – in pdf format
The photographer Leon lives with his girlfriend and waitress Maya waiting for a chance to get in the photo business. When Maya contacts their friend Jurgis, he schedules a meeting for Leon with the successful owner of arts gallery Susan Hoff; she analyzes Leon's work and asks him to improve the quality of his photos. During the night, the upset Leon decides to wander on the streets taking pictures with his camera, and he follows three punks down to the subway station; when the gang attacks a young woman, Leon defends her and the guys move on. On the next morning, Leon discovers that the woman is missing.
Information courtesy of imdb.com
More scripts, horror and otherwise, on the Movie Scripts page.