American Hustle screenplay for award consideration - post author Don
Another script up for Award Consideration.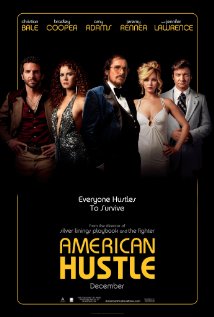 American Hustle – undated, unspecified draft script by Eric Warren Singer & David O. Russell – hosted by: Sony Pictures – in pdf format
A con man, Irving Rosenfeld, along with his seductive British partner, Sydney Prosser, is forced to work for a wild FBI agent, Richie DiMaso. DiMaso pushes them into a world of Jersey powerbrokers and mafia.
Information courtesy of imdb.com
See the full list of scripts studios are making available for award consideration.