Les Misérables - post author Don
Thanks to A.B. Steel for the heads up on this script up for best adapted script award consideration by Universal Pictures.
Thanks "Googler" for the Google Cache link to script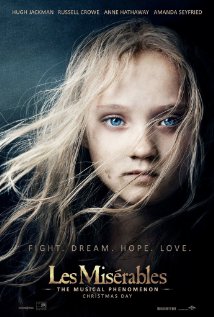 Les Misérables – May 20, 2012 White Shooting Script – Blue Revisions script by William Nicholson, Alain Boublil, Claude- Michel Schönberg, and Herbert Kretzmer (Adapted from the Stage Musical "Les Misérables" Based on the novel by Victor Hugo) – hosted by: Universal Pictures – in pdf format
An adaptation of the successful stage musical based on Victor Hugo's classic novel set in 19th-century France, in which a paroled prisoner named Jean Valjean seeks redemption.
Information courtesy of imdb