Sparrow in filming - post author Don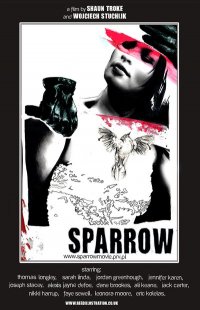 Congratulations to Matt.
His thriller script Camp Nightmare begins shooting in Poland today under the new title Sparrow. It was discovered by new indie producer Wojciech Stuchlik. Unfortunately, since the script is in filming, it was removed from the site, but many of you may remember the script. You can check out info on the cast at CastingCall Pro. Check out the official Sparrow Movie site. You can also check 'em out on facebook.
Six teenage friends take a camping trip to a forest which is the site of a presumed historic murder. But their disbelief in this urban legend is soon changed when strange happenings begin to occur to each of them…….as well as other campers who are fortunate enough to spend the night there…