Happy People – Short Script Review (Available for Production)
posted by wonkavite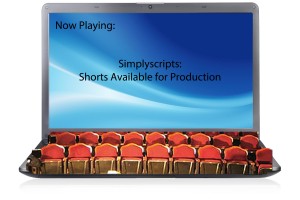 Bronze Prize Winner (Shorts)
Daniel has a gorgeous wife, an amazing home, and a utopian life… as long as he takes his pills.
 A lot of science fiction deals with the manipulation of perception.  What is real, how do we know it – and is everything truly as it seems to be?  And when this theme is handled by masterful hands, the results can be terrific.  Just think of some of the classic SF films that have come down the pike: The Matrix.  Total Recall (the original, guys…don't start up about the remake!)
And that's the pedigree from which Happy People springs. We meet Daniel – our disgustingly attractive protag – awakening in a beautiful bedroom and greeting his stunning wife.  He heads through an idyllic city to his wonderful, stress free job.  How could life get any better?
Kids, we know where this is going. Especially when Daniel encounters a rather upset co-worker, babbling about lies and deception.  But don't come to the conclusion that you know where Happy People heads from there.  Because that's what makes this script work.  Does Daniel ultimately end up taking the blue or the red pill?  You'll have to crack this one open to find out!
About the writer: Ian R. Connelly is an up and comer, having been awarded Bronze place in the Page 2013 Short Awards.  He can be reached at 11connellyi –AT- gmail.
Pages: 17
Budget: Not for the absolute newbie.  There's a decent cast of characters here, and some city/chase scenes that need to be done properly.  But FX?  Not really. Which makes this script appropriate for a director with a mid-range short budget.  Especially if they're SF fans!
READ THE SCRIPT HERE – AND DON'T FORGET TO COMMENT!