Warner Bros script dump - post author Don
Thanks Jeff for the heads up on these from Warner Bros. Check out the scripts studios are posting for award consideration page for an added plus.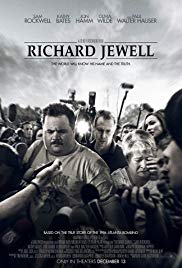 Richard Jewel – June 20, 2019 Blue (AMPAS Submitted) draft script by Billy Ray (based upon the article American Nightmare: The Ballad of Richard Jewell by Marie Brenner and based upon the book The Suspect by Kent Alexander and Kevin Salwen) – hosted by: Warner Bros – in pdf format
American security guard Richard Jewell saves thousands of lives from an exploding bomb at the 1996 Olympics, but is vilified by journalists and the press who falsely report that he was a terrorist.
Information courtesy of imdb.com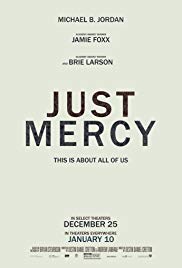 Just Mercy – August 29, 2018 Fully Yellow (AMPAS submitted) draft script by Destin Daniel Cretton & Andre Lanham (based on the book by Bryan Stevenson) – hosted by: Warner Bros – in pdf format
A powerful and thought-provoking true-story, "Just Mercy" follows young lawyer Bryan Stevenson and his history-making battle for justice. After graduating from Harvard, Bryan might have had his pick of lucrative jobs. Instead, he heads to Alabama to defend those wrongly condemned, with the support of local advocate Eva Ansley. One of his first, and most incendiary, cases is that of Walter McMillian, who, in 1987, was sentenced to die for the notorious murder of an 18-year-old girl, despite a preponderance of evidence proving his innocence and the fact that the only testimony against him came from a criminal with a motive to lie. In the years that follow, Bryan becomes embroiled in a labyrinth of legal and political maneuverings and overt and unabashed racism as he fights for Walter, and others like him, with the odds-and the system-stacked against them.
Information courtesy of imdb.com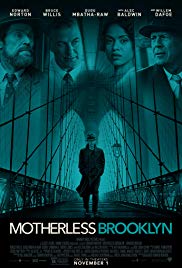 Motherless Brooklyn – Decem er 15, 2018 Current Pink Revision (AMPAS submitted) draft script by Edward Norton (from the Novel by Jonathan Lethem) – hosted by: Warner Bros – in pdf format
Set against the backdrop of 1950s New York, "Motherless Brooklyn" follows Lionel Essrog, a lonely private detective afflicted with Tourette's Syndrome, as he ventures to solve his friend's murder. Armed only with a few clues and the powerful engine of his obsessive mind, Lionel unravels closely-guarded secrets that hold the fate of the whole city in the balance."
Information courtesy of imdb.com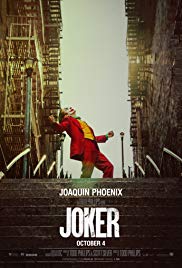 Joker – December 1, 2018 Final Shooting script by Todd Phillips & Scott Silver – hosted by: Warner Bros – in pdf format
In Gotham City, mentally-troubled comedian Arthur Fleck is disregarded and mistreated by society. He then embarks on a downward spiral of revolution and bloody crime. This path brings him face-to-face with his alter-ego: "The Joker".
Information courtesy of imdb.com