The Survivor by Mark Renshaw – Produced graphic short - post author Don
The Survivor (16 pages in pdf format) by Mark Renshaw
A teenager embarks on a perilous trek for supplies in a dangerous world where society has collapsed and the air is toxic. With only his toy robot as a companion, he faces lost souls, crazed zealots, and corrupt law enforcement officers. But the real danger is waiting for him at home.
Mark has had a lot of success with The Survivor: A tale from the Nearscape. It was released as a short film and now it has been made into a short comic. The Survivor was written by Thomas Tuna from the script by Mark Renshaw and illustrated by Armandroy Canlas. Please also listen to "The Suvivor Sketches" by Zaalen Tallis. Talk about this script, comic and movie on the discussion board
(click the image to take you to the full version)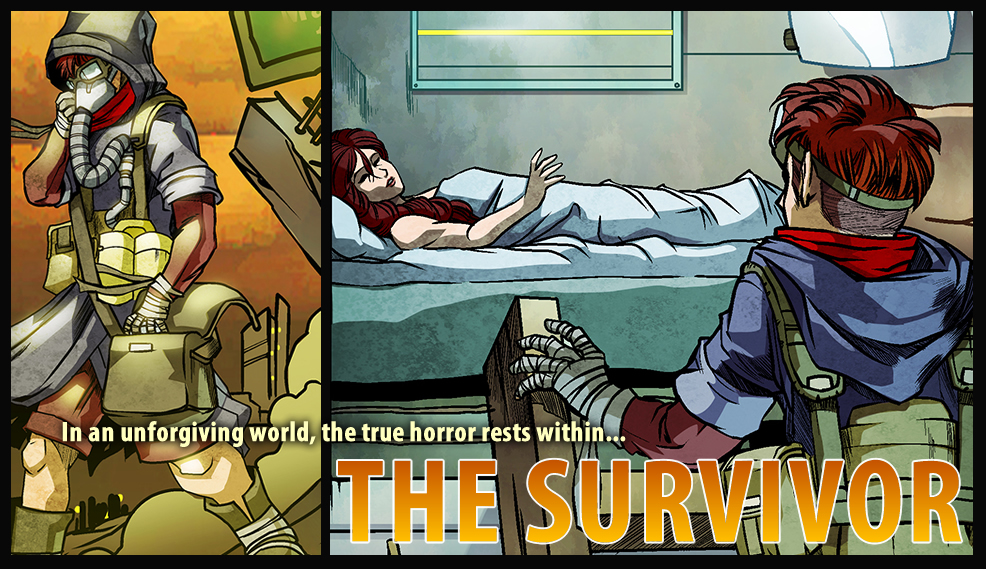 Read the rest at HyperEpics.com/Survivor
---
About the Writer: 2018 Page Awards semi-finalist Mark Renshaw can be reached through his website at Mark-Renshaw.com. An award-winning writer and producer, his last project earned 'Best Sci-Fi' at the Top Shorts and Festigious film festivals.
About Hyper Epics: Home of the 3 page sagas, Hyper Epics is a bold anthology series that offers diverse and exciting comic book stories on its website – www.hyperepics.com – and in print form. Each original story is packed with stunning artwork, memorable characters, and captivating stories enhanced with dazzling soundtracks. It is quickly becoming a go-to destination for readers worldwide.