Cyborn by Mark Renshaw – Produced – Graphic Short - post author Don
Cyborn (3 pages in pdf format) by Mark Renshaw
An android uses a pair of dice to help him choose random memories to relive as his power supply runs out.
This was one of the entries in the Quickie Challenge . Hyper Epics liked the idea and it was re-written by Thomas Tuna and illustrated by Armand Roy Canias.

(click the image to take you to the full version).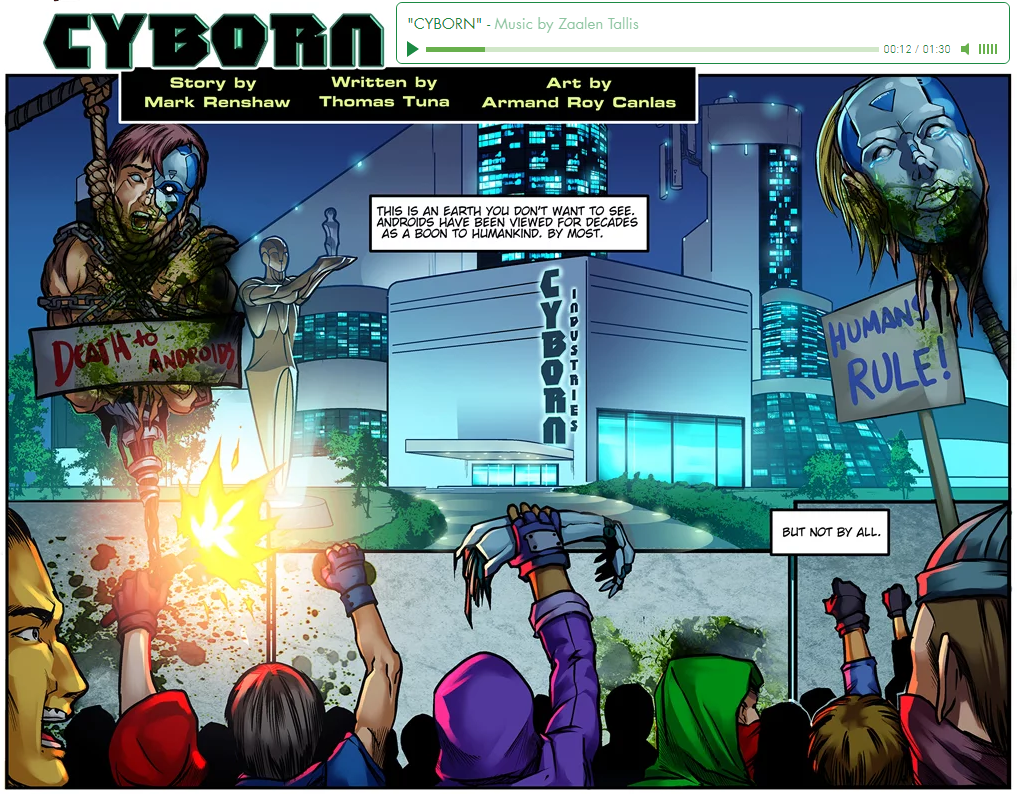 Read the rest at HyperEpics.com/Cyborn
---
About the Writer: 2018 Page Awards semi-finalist Mark Renshaw can be reached through his website at Mark-Renshaw.com. An award-winning writer and producer, his last project earned 'Best Sci-Fi' at the Top Shorts and Festigious film festivals.
About Hyper Epics: Home of the 3 page sagas, Hyper Epics is a bold anthology series that offers diverse and exciting comic book stories on its website – www.hyperepics.com – and in print form. Each original story is packed with stunning artwork, memorable characters, and captivating stories enhanced with dazzling soundtracks. It is quickly becoming a go-to destination for readers worldwide.