Last Flag Flying and Wonderstruck screenplays – For Your Consideration - post author Don
Thanks "Barksid" for the heads up on these two from Amazon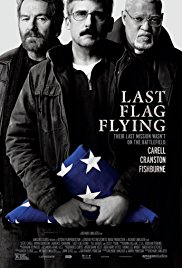 Last Flag Flying – October 30, 2016 unspecified draft script by Richard Linklater & Darryl Ponicsan (Based on the novel by Darryl Ponicsan) – hosted by: Amazon – in pdf format
In 2003, 30 years after they served together in the Vietnam War, former Navy Hospital Corpsman Richard "Doc" Shepherd re-unites with ex-Marines Sal and Mueller on a different type of mission: to bury Doc's son, a young Marine killed in the Iraq War. Doc decides to forgo burial at Arlington Cemetery and, with the help of his old buddies, takes the casket on a bittersweet trip up the East Coast to his home in suburban New Hampshire.
Information courtesy of imdb.com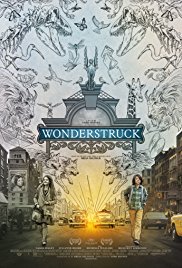 Wonderstruck – Undated, unspecified draft script by Brian Selznick (Based on his illustrated novel) – hosted by: Amazon – in pdf format
The story of a young boy in the Midwest is told simultaneously with a tale about a young girl in New York from fifty years ago as they both seek the same mysterious connection.
Information courtesy of imdb.com
More on the Scripts Studios are Posting for Award Consideration page.