The Survivor – A Tale from the Nearscape by Mark Renshaw : Filmed! - post author Don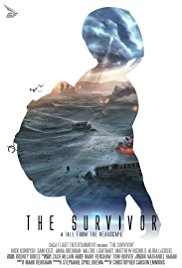 The Survivor – A Tale from the Nearscape
by Mark Renshaw
A teenager embarks on a perilous trek for supplies in a dangerous world where society has collapsed and the air is toxic. With only his toy robot as a companion, he faces lost souls, crazed zealots, and corrupt law enforcement officers. But the real danger is waiting for him at home.
Discuss this script on the Discussion Board and check out the IMDB page.
Watch the short film.
The Survivor from Saga Flight on Vimeo.