Gypsy – teleplay - post author Don
Thanks "John" for the heads up on this!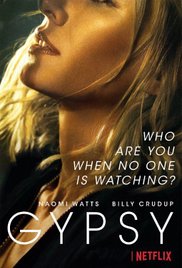 Gypsy – October 30, 2015 Network Draft script by Lisa Rubin – hosted by: DailyScript – in pdf format
Therapist Jean Holloway becomes too immersed in the lives of her patients.
Growing restless with married suburban life, New York therapist Jean Holloway develops a furtive fascination with a patients ex-girlfriend.
Information courtesy of imdb.com
Check out more on the TV Scripts and Teleplays page.