Friday the 13th 3D – Unproduced script by Nick Antosca - post author Don
Friday the 13th 3d (unproduced draft) by Nick Antosca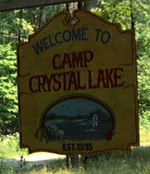 Thanks Zack for the heads up on this!
Nick Antosca (the writer of the Hannibal tv show) has put his rejected Friday script on the web.
From what I can gather, this was extremely close to being filmed before Paramount got cold feet.

Friday the 13th 3D – Undated, unspecified draft script by Nick Antosca – hosted by: Friday The 13th Franchise – in pdf format
Dazed and Confused meets Jason.
Information courtesy of blumhouse.com
Listen to the episode of Shock Waves with Nick Antosca who talks Friday the 13th