We take you away from your regularly scheduled programming… Velia – Thank You! - post author Don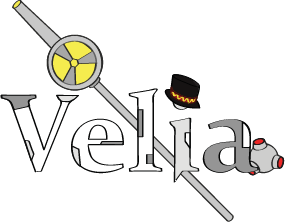 This is an update and a big thank you to all the folks who are supporting getting the game Velia noticed in the gaming community.
Velia is a PC-based action, adventure, platformer. An earlier version of Velia was a 2013 Scholastic Art & Writing Award Gold Medalist and a 2013 AMD Game Changer Award Gold Medalist.
Thank you to those who voted "Yes" to get Velia Greenlite on Steam. Voting is still ongoing, so if you are a member of the Steam community, please take a moment to vote "Yes" to get Velia on Steam.
Also, thank you to all of you who Liked Velia on Facebook
There is a free demo of the game available at Shademare.com/Velia. And, if you like the demo, you can purchase the full version with six worlds, hundreds of twisted and demented minions and many monsterous bosses.