The Haunting In Connecticut screenplay - post author Don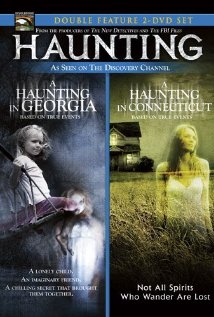 A Haunting in Connecticut – June 25, 2007 unspecified draft script by Adam Simon & Tim Metcalfe – hosted by: Horrorlair – in pdf format
The day Karen and Ed Parker move into their dream home, ominous clues of its chilling funeral parlor past greet them: crucifixes on doors, toe tags and coffin keys in the basement. Their 14-year-old son, Paul, claims he sees apparitions and hears voices. Soon, the house is plagued by dark forces that torment the entire family, and it will take a desperate call to Edward and Lorraine Warren-investigators of the Amityville haunting-to offer any hope of relief.
Information courtesy of imdb.com
More scripts, horror and otherwise, on the Movie Scripts page.