Award Season Has Begun! Universal out of the gate with Get on Up screenplay - post author Don
The race for the gold statue has begun (well, at least with regard to the screenwriting awards). This is the season where the studios begin posting screenplays up for award consideration to their respective sites. Universal is first out of the gate. You'll be able to find them as they go up on the Scripts Studios are Posting for Award Consideration page.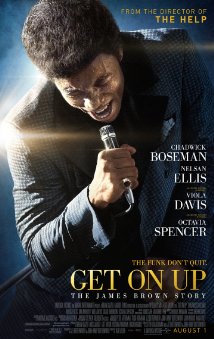 Get On Up – undated, unspecified draft script by Jez Butterworth & John-Henry Butterworth (Story by Steven Baigelman and Jez Butterworth & John-Henry Butterworth) – hosted by: Universal Pictures – in pdf format
On route to the stage, singer James Brown recalls a life with a turbulent childhood where music was his only constructive release for his passions. A chance demonstration of that in prison led to a new friend who helped get him out and into a musical career. With his fire and creative daring, Brown became a star who defiantly created new possibilities in show business both on and behind the stage in face of racism and conventional thinking. Along the way, James would also become a peacemaker who redefined and raised the African-American community's feeling of self-worth when it was needed most. However, those same domineering passions would lead James Brown alienating everyone around him as his appetites became ever more self-destructive. Only after he hit rock bottom with a serious mistake does Brown realize what he needs to do make his life as the Godfather of Soul truly worthwhile.
Information courtesy of imdb.com