Breakfast at Tiffany's screenplay - post author Don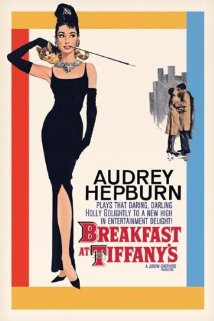 Breakfast At Tiffany's – June 22, 1960 Second Draft script by George Axelrod – hosted by: Daily Script – in pdf format
Struggling writer Paul Varjak moves into a New York apartment building and becomes intrigued by his pretty, quirky neighbor Holly Golightly. Holly's lifestyle confuses and fascinates Paul; in public she flits through parties with a sexy, sophisticated air, but when they're alone she changes into a sweetly vulnerable bundle of neuroses.
Information courtesy of imdb.com
More Scripts on the Movie Scripts page.