Philomenia wins best adapted screenplay in BAFTA awards - post author Don
BAFTA results in.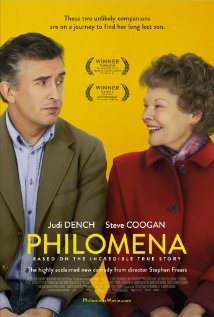 Philomena – undated, unspecified draft script by Steve Coogan and Jeff Pope (Based on the Book By Martin Sixsmith) – hosted by: The Weinstein Company – in pdf format
A world-weary political journalist picks up the story of a woman's search for her son, who was taken away from her decades ago after she became pregnant and was forced to live in a convent.
Information courtesy of imdb.com
American Hustle (originally entitled American Bullshit) wins for best original screenplay. Thanks ScreenplayDB!