Let's compare Frankenweenies! - post author Don
Here is an opportunity to compare and contrast.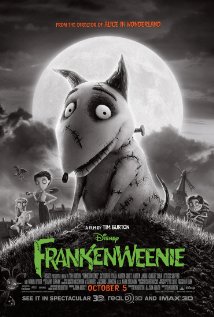 Frankenweenie – December 2010 revised script by John August and

Frankenweenie – January 18, 2012 draft script by John August – hosted by: John August – in pdf format
Young Victor conducts a science experiment to bring his beloved dog Sparky back to life, only to face unintended, sometimes monstrous, consequences.
Information courtesy of imdb