Shelton's Expiration Date filmed as Cessation - post author Don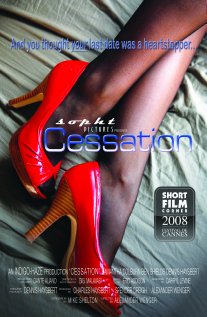 Congrats to Mike whose script Expiration Date (12 pages, pdf format) was filmed as Cessation.
Matt's random hookup is about to make for a very interesting day.
It was filmed by Sopht Pictures. It stars Dennis Haysbert (president David Palmer in "24") and character actors Samantha Colburn and Ben Shields.
The film is available to DIRECT TV, AT&T UVERSE, AND DISH NETWORK subscribers. It may be available more places, but I'm groggy.
Check out and like the Cessaton Facebook page.
More info:
imdb info
Sopht Pictures production website
Early Draft of script
Discussion Board members can drop a line to Mike on the Discussion Board.
-Don