The Fempior Chronicles: Genesis of the Mutation - post author Don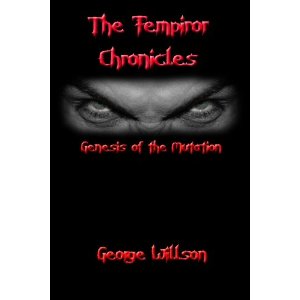 The second installment of The Fempiror Chronicles, Genesis of the Mutation, is now available for purchase at Amazon.com or from CreateSpace*.
David Taylor investigates the emergence of a new evolution of Fempiror.
Ten years after his transmutation, David Taylor has trained ceaselessly as a Rastem warrior. Having earned the trust of his order, they send him to a distant city after discovering that the Tepish have been actively developing a revision to the Fempiror serum. When he discovers the full truth behind the new serum, he is forced into an unlikely alliance in a vain attempt to end the Mutations before they can spread.

Read the first chapter of Genesis of the Mutation (pdf format)
Like the first book The Initiation of David, (you can learn more about The Initiation of David and read the first chapter here) there are considerable changes between the novelization and the screenplay which you can read on the discussion board.
About the Author: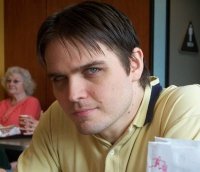 George Willson has written books, plays, musicals, and screenplays. He produced and directed a low budget feature film. He regularly blogs, moderates a message board, and maintains his own websites, including fempiror.com. He writes music and sings as well as playing piano and almost a dozen other instruments and has two produced albums. Genesis of the Mutation is his second novel. He lives in Broken Arrow, Ok with his wife and three princesses. The Fempiror Chronicles: The Initiation of David was his first novel. You can visit his website at Fempiror.com
*At CreateSpace, you can get a 15% discount by using discount code H63WMLZU for either or both books.