The Lost Boys: The Beginning script - post author Don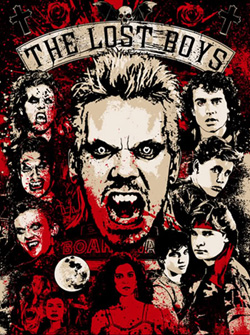 Thanks to Splatter Boy for the heads up on the script The Lost Boys: The Beginning.
Joblo's Arrow in the Head snagged a script exclusive. The undated, unspecified draft (first draft, maybe) was written by Eric Red based on a story by Eric Red and Joel Schumacher. Joel Schumacher was the director of the original The Lost Boys.
According to Arrow, the script is set in San Francisco at the turn of the century and followed a vampire that hooks up with the five kids who were to become The Lost Boys.
Skip on over to Arrow in the Head and read the writeup of the script and the script (pdf format). – Don