Behind the scenes at Fade In Screenwriting Contest - post author Don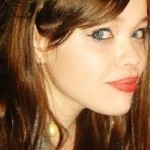 Thanks Alex for the heads up on this interesting and informative article by Amy Kaufman (picture left) at The Wrap about the Fade In Magazine screenwriting contest called "Fade In Awards". The article, Are Aspiring Writers Being Lured With Promises Fade In Can't Keep?, does a deep dive on the purported inter workings of the Fade In Awards contest.
Update:(fixed the broken links) Here is The Wraps take on Fade In Magazine's initial response and The Wrap's response to the response.
Update #2: Here is Fade In Magazine's response to The Wraps original article.
Also, Screenwriters Utopia will have an interview with Amy on Wednesday March 18, 2009 at 6 PM, PST time over on ScreenTalk Radio where they will talk about the Fade In contest and screenwriting contests in general.
Regardless, it always helps to check out the Movie Bytes contest directory before forking over your hard earned cash for a contest. – Don