Mary Rose script - post author Don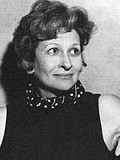 Over on the Movie Scripts page we have the famous unproduced work of Alfred Hitchcock – Mary Rose, written by Jay Presson Allen (pictured). This script has seen the light of day thanks to Steve DeRosa's excellent site Writing with Hitchcock.
Mary Rose is a ghost who returns to the house in Sussex where she grew up where she is confronted by her own son, just 2 years old when she vanished, now a 41 year old man. But because he has grown up and she has not, there is no possibility of reunion, only of release back to the spirit world she has inhabited.
Mystery Man on Film has an excellent script review of Mary Rose