The October, 2007 One Week Challenge… - post author Don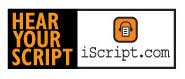 …is on! [cue dramatic music]
First the Theme and Genre and then, for the uninitiated, an explanation of the One Week Challenge (OWC).
The Theme is: Carving a Jack-o-lantern
The Genre is: Comedy.
Write a script that is 12 pages or less (in a generally accepted screenwriting format) on the theme and genre by 11:59 pm October 5th, 2007. Submit your script here. After you've finished your script, you can join the trash talk over on the October '07 OWC Discussion Board.
Cost to enter: $0.00*
What can you win: Nothing (it is a challenge, not a contest, so have fun with it).
Around October 14th the true names of the writers will be revealed.
One script will be selected, through some criteria yet to be determined, and it will be recorded by iScript.com and released on MP3 on October 31st.
The One Week Challenge is being sponsored by iScript.com – Lets You "Hear Your Script"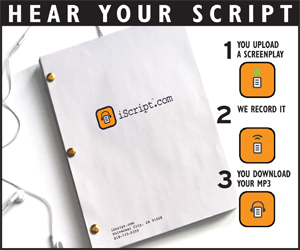 Scripts into mp3s! You upload a script – they record it using professional readers and picky sound editors – you download your iScript! Burn CDs, listen on your iPod, submit it to execs, producers, agents. Now people can hear your script while driving, jogging or relaxing. Click here to learn more!
+++++++++++++++++++
*It is considered good form that if you enter, you read and review at least three or more of your fellow entrants providing constructive criticism.