Ford V Farrerri screenplay – For Your Consideration - post author Don
Thanks to Richie and Michael B for the heads up on this from Deadline.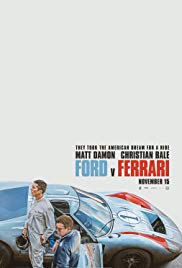 Ford v Ferrari – undated, unspecified draft script By Jez Butterworth & John-Henry Butterworth and Jason Keller – hosted by: Deadline – in pdf format
merican car designer Carroll Shelby and driver Ken Miles battle corporate interference, the laws of physics and their own personal demons to build a revolutionary race car for Ford and challenge Ferrari at the 24 Hours of Le Mans in 1966.
Information courtesy of imdb.com
Find more on the Scripts Studios are Posting for Award Consideration page.