Her Smell – FYC - post author Don
Wow! Something out of left field with a star-studded case. Thanks to Barksid for the 411 on: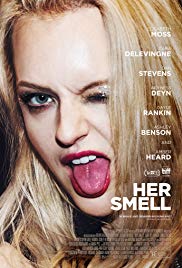 Her Smell – April 15th 2018 draft script by Alex Ross Perry – hosted by: Gunpower Sky – in pdf format
A self-destructive punk rocker struggles with sobriety while trying to recapture the creative inspiration that led her band to success.
Information courtesy of imdb.com
Looking for more FYC scripts? Check out the Scripts Studios are posting for Award Consideration page. And check out the Movie Scripts page for other scripts that may be of interest. IYKWIM;)