Roma screenplay – For Your Consideration - post author Don
Thanks Bing for the heads up. The screenplay to Roma that was on Netflix Guilds and later taken down is now up on Deadline Hollywood. Cuarón, "… the auteur unveils his script for all to see." The file has been split into English and Spanish versions and post for your reading pleasure.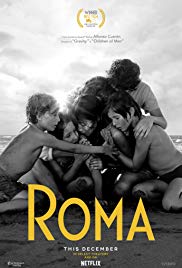 Roma (in English) and Roma (en español) – Undated, unspecified draft script by Alfonso Cuarón – hosted by: Deadline – in pdf format
A story that chronicles a year in the life of a middle-class family in Mexico City in the early 1970s.
Information courtesy of imdb.com
Find more on the Scripts Studios are posting for award consideration page.