The Wall In The Garden by Thorsten Loos – Filmed! - post author Don
The Wall In The Garden (10 pages in pdf format) by Thorsten Loos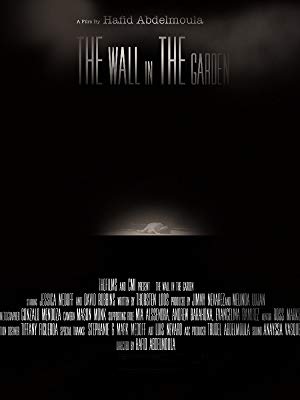 The all too perfect lives of Helen and Harold are shaken when they discover something strange in their garden.
Watch The Wall in The Garden on Amazon Prime.
About the screenwriter: A German writer and computer scientist, Thorsten Loos is running his own software development company for a living. In his spare time, he primarily writes tales and scripts in the Science Fiction, Conspiracy and Paranormal genres. (Though he does drift into different genres with his shorts.) Thorsten's currently working on episodes of an international TV series in development for a U.S. based production company. His pilot script Project Endolon made it to the semi finals of the Creative World Awards 2015, his pilot Mindwalker won 'best TV Pilot' in February at Wildsound Festival. Thorsten can be reached at loos.thorsten (a) web.de!
++++++++++++++++++++++++
Script Review by L Chambers
Ah, the quest for a perfect life – the perfect job, the perfect house, the perfect lover. In Thorsten Loos' The Wall In The Garden, Helen and Harold appear to be living the dream.
We open on a cozy cottage, sunlight streaming through the window into a warm and inviting home. Helen's just woken from a perfect night's sleep. Downstairs Harold is in the kitchen brewing coffee. When Helen joins Harold for breakfast it's clear these two are very much in love.
Ever heard the phrase 'too good to be true'? Well, there's something about Helen and Harold's union that's just a little too perfect, and it's enough to get your heckles up. Wouldn't you know it, out of the blue, something big happens, something that threatens to rock these two to the very core of their foundation.
A wall suddenly appears in the back garden. Thing is, it wasn't there before. Harold first notices it in one of Helen's very delightful works of art. When the two of them investigate outside however they discover this ain't no ordinary brick wall. It surrounds the entire house, not only that, it's huge – as in verging on Great Wall Of China huge. Helen wants to turn a blind eye to it, nothing is going to shake her perfect world, but Harold's not letting it go – he wants to know how the hell a wall could just materialize out of thin air, and he's determined to get to the bottom of it… or rather to the top of it.
So, out comes a gargantuan ladder, or two, and Harold prepares to make his ascent.
And, you'll never guess what he finds on the other side…
No, really, you won't guess.
With The Wall In The Garden, Thorsten Loos deftly lulls his audience into a false sense of security, leads them down the proverbial garden path, then pulls the rug out from under them in a shocking denouement you won't see coming.
If you're a fan of the surreal tones of The Twilight Zone, Eternal Sunshine Of The Spotless Mind, and The Truman Show, where everything is never as it first appears to be, you're going to love The Wall In The Garden.
Read The Wall In The Garden (10 pages in pdf format) Best Script Wildsound Festival
About the reviewer: L. Chambers has been writing all her life – especially in her head, and on scraps of paper. It's only in the last few years she began to get serious about screen-writing. Prior to this she worked in the Features Department for ABC TV as a Program Assistant, and trained as a FAD. She currently works as a freelance web-content editor and lives with her husband (also a screenwriter) in Sydney, Australia.