Thank You For Your Service screenplay – For Your Consideration - post author Don
Broken link fixed….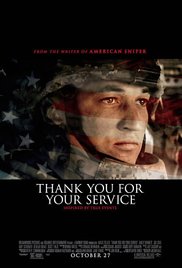 Thank You For Your Service – Undated, unspecified draft script by Jason Hall (from the book by David Finkel) – hosted by: Universal – in pdf format
A group of U.S. soldiers returning from Iraq struggle to integrate back into family and civilian life, while living with the memory of a war that threatens to destroy them long after they've left the battlefield.
Information courtesy of imdb.com
Find more scripts on the scripts studios are posting for award consideration page.