Thor: Ragnarok screenplay – For Your Consideration - post author Don
Disney has release Thor! Ragnarok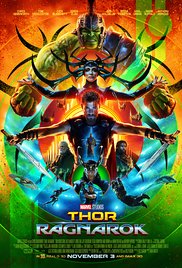 Thor: Ragnarok – Undated, unspecified draft script by Eric Pearson and Craig Kyle & Christopher L. Yost – hosted by: Disney – in pdf format
Imprisoned, the almighty Thor finds himself in a lethal gladiatorial contest against the Hulk, his former ally. Thor must fight for survival and race against time to prevent the all-powerful Hela from destroying his home and the Asgardian civilization.
Information courtesy of imdb.com
Thanks Barksid for being several steps ahead of me. Check out all FYC scripts.