Logan screenplay – For Your Consideration - post author Don
Thanks to "Barksid" for the heads up on this…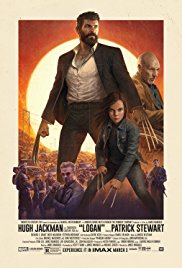 …bit of news.
Marvel Entertainment, 20th Century Fox and Mr. [James] Mangold have chosen Cinephilia & Beyond as the stage for the online premiere of Logan's screenplay.
Read the entire article 'Be Inspired to Try Things, Miracles Happen When Someone Takes a Chance': A Conversation with James Mangold

Logan – undated final shooting draft script by Scott Frank & James Mangold and Michael Green (Story by James Mangold) – hosted by: CinephiliaBeyond.org – in pdf format
In the near future, a weary Logan cares for an ailing Professor X, somewhere on the Mexican border. However, Logan's attempts to hide from the world, and his legacy, are upended when a young mutant arrives, pursued by dark forces.
Information courtesy of imdb.com
Find more scripts studios are posting for award consideration