Beauty and the Beast screenplay – For Your Consideration - post author Don
---
Thanks "Dean" for the heads up. Disney, oddly enough, is first out of the gate with Scripts Studios are Posting for 2017 – 2018 Script Award Consideration.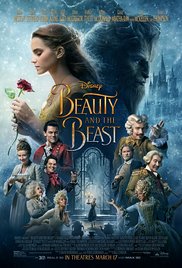 Beauty and the Beast – August 10, 2016 unspecified draft script by Stephen Chbosky and Evan Spiliotopoulos; Music by Alan Menken; Lyrics by Howard Ashman and Tim Rice (Based on the 1991 Animated Film "Beauty and the Beast" Screenplay by Linda Woolverton) – hosted by: Disney – in pdf format
As punishment for his actions, a young prince is transformed into a monstrous beast by a mysterious enchantress. Only condition is if he can learn to love someone and earn their love in return, the curse will be lifted. Enter young bookworm Belle, who stumbles upon the castle and is taken prisoner by the Beast while rescuing her father. With help from the Beast's servants, Belle comes to appreciate and love the Beast all while evading a stalking hunter who wants to marry her.
Information courtesy of imdb.com