The Lost City of Z and Brad's Status screenplays – For Your Consideration - post author Don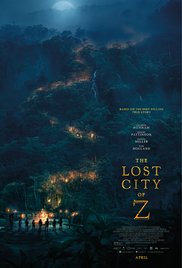 The Lost City of Z – October 25, 2015 buff revised draft script by James Gray (Based on the book by David Grann) – hosted by: Amazon – in pdf format
The Lost City of Z tells the incredible true story of British explorer Percy Fawcett, who journeys into the Amazon at the dawn of the 20th century and discovers evidence of a previously unknown, advanced civilization that may have once inhabited the region. Despite being ridiculed by the scientific establishment who regard indigenous populations as "savages," the determined Fawcett – supported by his devoted wife, son and aide de camp returns time and again to his beloved jungle in an attempt to prove his case, culminating in his mysterious disappearance in 1925.
Information courtesy of imdb.com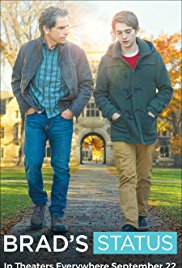 Brad's Status – September 29, 2016 pink revised draft script by Mike White – hosted by: Amazon – in pdf format
A father takes his son to tour colleges on the East Coast and meets up with an old friend who makes him feel inferior about his life's choices.
Information courtesy of imdb.com
Visit the scripst studios are posting for award consideration page for all the award season scripts as they come online.
– Don