Stranger Things teleplay – The Vanishing of Will Byers - post author Don
Thanks John for this!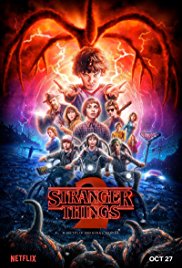 Stranger Things: Episode 101 Chapter one: The Vanishing of Will Byers – February 17, 2016 2nd pink draft script by The Duffer Brothers – hosted by: DailyScript – in pdf format
Something crawls out from an underground lab in the quiet town of Hawkins and kidnaps a local child. The whole town and the child's friends embark in an adventure searching for him. A girl pursued by some shady agents will cross paths with the local kids.
Information courtesy of imdb.com