Shore Scripts Definitive Screenwriting Course – Use discount code SIMPLYSCRIPTS to get 30% off - post author Don
Shore Scripts Definitive Online Screenwriting has launched! Sign-up using discount code SIMPLYSCRIPTS to receive a 30% Discount. This also enters you in a chance to win one of 6 Free IMDB Pro memberships that Shore Scripts are giving away. Visit courses.shorescripts.com.
The course is Led by Richard Walter, UCLA's premier screenwriting educator; learn to write, pitch, and sell your screenplay in just 30 days. With 2½ hours of video lectures, 150+ page of industry guides, real-life writing exercises, plus lots more, this is your opportunity to learn from the pros.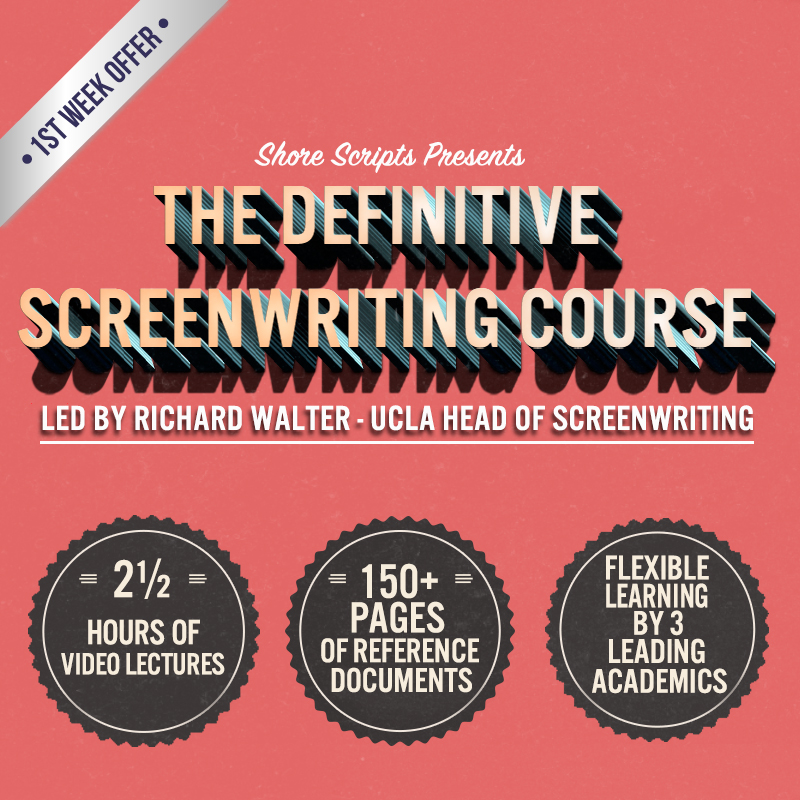 Note: I have not taken the course and as such can not vouch for the efficacy of the course. As such whatever compensation I would have gotten I'm passing on to the writer in the form of a higher discount off the price of the course.