Glow Teleplay - post author Don
Thanks "John" for the heads up on this.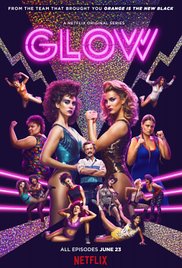 Glow – October 2, 2015 Writer's Draft script by Liz Flahive and Carly Mensch – hosted by: LA-Screenwriter – in pdf format
A look at the personal and professional lives of a group of women who perform for a wrestling organization in Los Angeles.
Information courtesy of imdb.com
Find more on the TV Scripts and Teleplays page.