Deadpool screenplay for your consideration - post author Don
Deadpool posted by 20th Century Fox
Thanks Barksid for the heads up!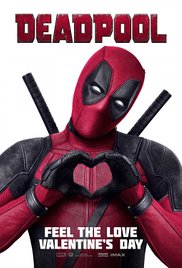 Deadpool – November 16, 2015 final shooting script by Rhett Reese & Paul Wernick – hosted by: 20th Century Fox – in pdf format
This is the origin story of former Special Forces operative turned mercenary Wade Wilson, who after being subjected to a rogue experiment that leaves him with accelerated healing powers, adopts the alter ego Deadpool. Armed with his new abilities and a dark, twisted sense of humor, Deadpool hunts down the man who nearly destroyed his life.
Information courtesy of imdb.com
Find more on the Scripts Posted by Studios for Award Consideration