Come Hell or High Water screenplay for your consideration - post author Don
Thanks Barkisd for the heads up on this one!
CBS Films is up with this For Your Consideration Script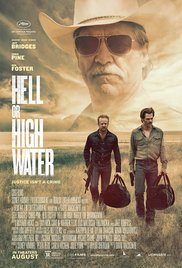 Hell or High Water – Undated, unspecified draft script by Taylor Sheridan – hosted by: CBS Films – in pdf format
Two brothers — Toby,a straight-living, divorced father trying to make a better life for his sons; and Tanner, a short-tempered ex-con with a loose trigger finger — come together to rob branch after branch of the bank that is foreclosing on their family land. The hold-ups are part of a last-ditch scheme to take back a future that powerful forces beyond their control have stolen from under their feet. Vengeance seems to be theirs until they find themselves in the crosshairs of a relentless, foul-mouthed Texas Ranger looking for one last triumph on the eve of his retirement. As the brothers plot a final bank heist to complete their plan, a showdown looms at the crossroads where the last honest law man and a pair of brothers with nothing to live for except family, collide.
Information courtesy of imdb.com
Check out more Scripts Studios are Posting for 2016 – 2017 Script Award Consideration