Horror Screenplay Catchup - post author Don
Over on the Movie Scripts page are two Horror scripts from Horrorlair.com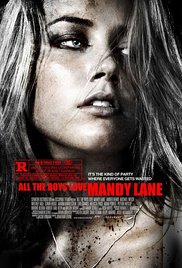 All The Boys Love Mandy Lane – Undated, unspecified draft script by Jacob Forman – hosted by: Horror Lair – in pdf format
The orphan Mandy Lane is a beautiful, virgin and pure teenager raised by her aunt, desired by her schoolmates and a close friend of the outcast Emmet. After the death of their high school mate in a pool party, Mandy befriends Chloe, Marlin, Red, Bird and Jake. Red invites the group for a weekend party in the isolated ranch of his family, with all the boys disputing who would succeed in having sex with Mandy Lane. They meet the henchman Garth that takes care of the ranch and he asks the group to go easy on the drugs and booze. In the middle of the night, a stranger wearing a hood attacks Marlin in the barn; when Jake seeks her out, he faces the killer, beginning a night of bloodshed and terror.
Information courtesy of imdb.com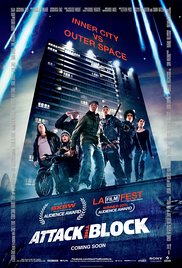 Attack The Block – October 10, 2010 Final Shooting script by Joe Cornish – hosted by: Horror Lair – in pdf format
Attack the Block follows an unlucky young woman and and a gang of tough inner-city kids who make an unlikely alliance to try to defend their turf against an invasion of savage alien creatures, turning a South London apartment complex into a war-zone.
Information courtesy of imdb.com